These delicious vegan smoothie recipes are jam-packed with flavors and nutrients and are healthy to light up your blended beverage routine!
These plant-based smoothies are tried and tested, ready for you to drink over and over again.
Made with primarily everyday ingredients for a filling breakfast or boost anytime in the day!
IMAGE
Best Vegan Smoothie Recipes
Most of them have a sweet taste while being dairy-free, rich in veggies and fruits, and healthy fats.
These vegan smoothies are an easy and the best way to get in your daily dose of plant goodness. Try these 25 plant-based shakes recipes!
This orange Julius recipe is a childhood classic! Each sip is naturally sweetened from the fruits and creaminess from the icing, making it a perfect recipe to satisfy your carving for a citrus drink! 
If you're looking for a delicious way to get your extra vitamin C, this vegan smoothie recipe is just for you!
It's a healthy smoothie with no added sugar, loaded with vitamins and minerals, makes the perfect breakfast on the go or post-workout drink to boost energy, made in 5 minutes or less!
If you are looking for a way to make your smoothie taste just like a dessert, then your search is over! 
This vegan blueberry and mango smoothie is just out of this world, it's creamy, delicious, and healthy at the same time. I can say it's one of the best sugar-free smoothies that I have ever had. 
It's a helathy way to start your day and get all the nutrients to boost and energy throughout the day. Blueberries contain antioxidents and mango is rich in fiber. 
Even if you're not a fan of vegan smoothies, you are gonna love this drink! 
If you are looking for an easy breakfast or vegan snack recipe – this blueberry almond yogurt smoothie is so delicious and quick to make!
This smoothie is jam packed with protein and has the perfect amount of sweetness from the frozen blueberries with a hint of nutty flavor from almonds. 
It has all the healthy things in one jar: blueberries, bananas, almonds, and yogurt. This vegan smoothie is creamy, refreshing, and filling at the same time.
When life gives you greens, make a creamy, refreshing, and delicious vegan green smoothie! 
This vegan drink is a perfect way to consume your greens (you won't taste them) without sacrificing taste. Perfectly sweetened, jam packed with a dose of plant protein, great for busy mornings or evening snacks.
Are you in the mood for a creamy, delicious, and totally plant-based carrot cake smoothie? If so, this vegan carrot cake smoothie is just the thing!
This vegan carrot cake smoothie tastes just like the carrot cake but can be enjoyed as a snack or healthy dessert.
With just a few simple ingridents, this low-calorie vegan smoothie will have your taste buds dancing with joy!
Start your day off right with this low-calorie vegan smoothie. It's sweet, healthy, and refreshing without tons of refined sugar or dairy in it. 
You'll only need 3 ingredients and just 5 minutes to make this super delicious smoothie, a perfect grab-and-go breakfast option. 
Besides being super delicious and refreshing it is also 100% gluten-free, vegan, paleo-friendly, and naturally sweetened.
This vegan pineapple smoothie is refreshing, sweet, thick, and bursting with tropical flavor! It's totally vegan, dairy-free, and jam-packed with healthy ingredients.
Not only is making this pineapple smoothie at home easy but it can be made in 5 minutes or less and is easy to meal prep for the week.
The coconut water and chia seeds add a hearty texture and protein for a filling breakfast.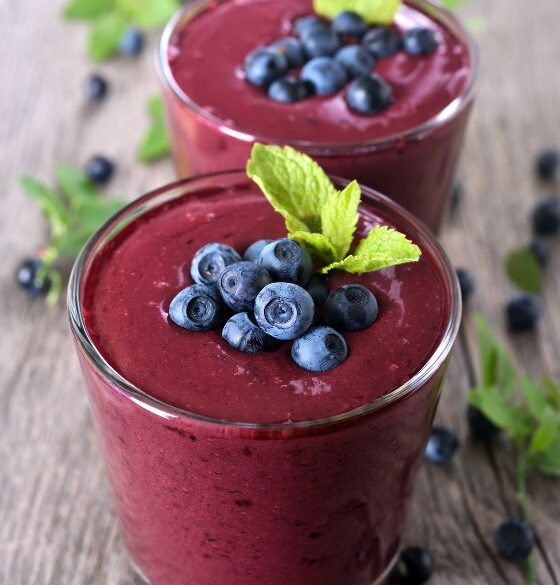 Instructions
Place all ingredients in a blender/mixer, cutting the frozen fruits into pieces. Blend until smooth and thick.

Serve immediately or store in a covered jar in the refrigerator for 2 days.
Did You Make This Recipe?