Easy homemade Fajita Seasoning Mix, a perfect spice blend to level up any dish! Now you can make your own all-purpose homemade fajita mix with just 6 basic kitchen staples. Make this at home and avoid unnecessary preservatives and additives in the store-bought packs.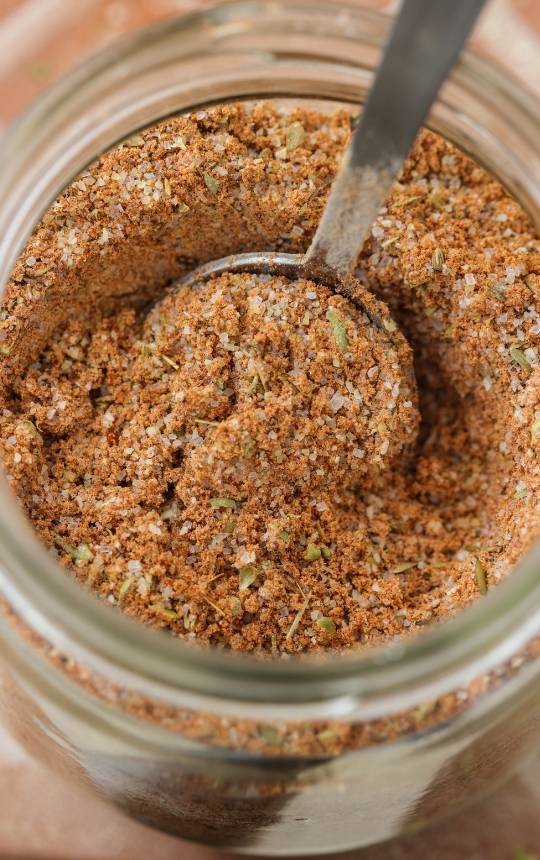 This is super easy to make your own version of homemade fajita seasoning mix by mixing together a few fragrant spices. All together these fragrant spices make the perfect spice mix that is exactly what a fajita needs to spice it up that elevates every bit of it.
You can just double the ingredients here and there just as per your taste preference and you got the best spice blend without the unnecessary preservative. You can keep this seasoning mix for months in an airtight container. It is one of the best, flavourful homemade spice mix out there.
Homemade Fajita Seasoning Ingredients:
You'll need some basic Mexican spices and a little glass jar to store them, which you might already have on your kitchen shelf. 
More Copycat Recipes (The best Homemade versions!)
How to make Fajita mix and store
You just need to take a small bowl and simply stir all the spices. And it's done!
You have your own version of homemade fajita seasoning. This recipe yield about 5 to 6 tablespoons, which can be easily used for 6-9 large chicken breasts or a large batch of salmon. 
And you know the best part about making homemade spice mix that you can easily double, triple the recipe, and then store it for future uses which saves a lot of time and money. This seasoning will easily stay fresh for up to 5 to 6 months but make sure to use a fresh batch of spices.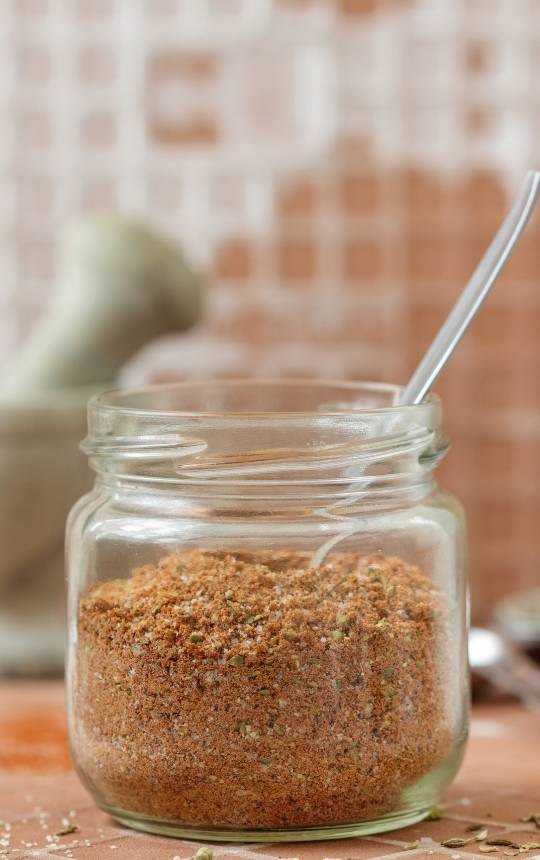 How long does fajita seasoning last?
This homemade fajita seasoning mix will at least last fresh up to 5 to 6 months stored in a dry place. Keep your homemade spice mix in an airtight glass jar (to keep the herbs and aromatics fresh) in a cool and dry place. For longer shelf life you may keep it inside a cool cupboard and not next to your gas stove or oven.
Best Copycat Recipes (with a healthy touch!)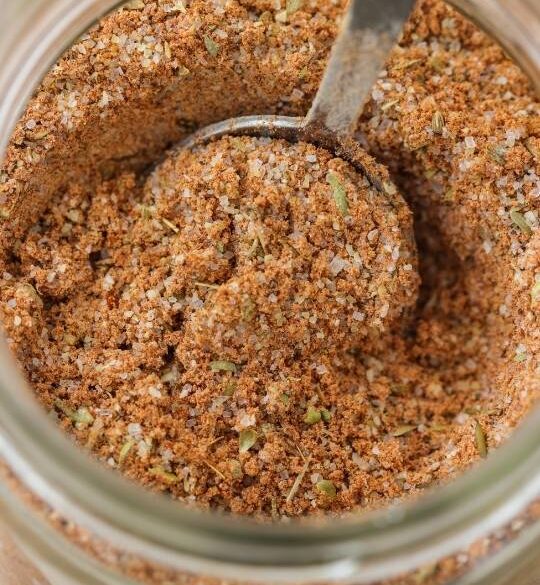 Ingredients
¼ tsp cayenne pepper

2 tsp Onion powder

½ tsp salt

2 tsp Cumin powder

1 tsp Sugar

½ tsp Black pepper

2 tsp Smoked paprika

2 tsp Garlic powder

1 tbsp Chili powder
Instructions
Take a small bowl and add all the ingredients and whisk together.

Store this homemade fajita seasoning mix in an airtight glass jar in a dry place.
Notes
This recipe yields about 6 TABLESPOONS of Fajita Seasonings, which can be easily used for 6-9 large chicken breasts or a large batch of salmon. 
Did You Make This Recipe?
Some Homemade Recipes: